In order to provide customers with timely delivery and customer service, Parrish Tire Company operates distribution centers in North Carolina, Virginia, Ohio and Georgia.  Using these distribution centers as delivery hubs, we service customers throughout the eastern and southeastern U.S with regular deliveries and carrier shipments. In addition to domestic business, we service customers throughout the world via our international sales division.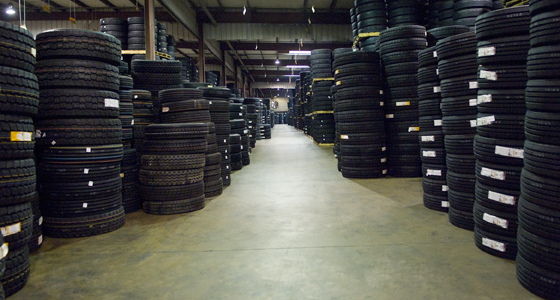 | | |
| --- | --- |
| Wholesale Headquarters | |
| 5130 Indiana Avenue | |
| Winston-Salem, NC 27106 | |
| 1-800-849-8473 (Toll Free) | |
| 1-800-849-8733 (Private Brands) | |
| 336-744-2719 (fax) | |
Despite ongoing changes in the tire industry, Parrish Tire continues to pursue its goal of delivering superior customer service while providing our customers with a stable and economic supply of major and private brand tires. As many industry participants exit the private brand marketplace, we proudly continue to distribute our Carbon Series, Tacoma, and Turnpike brands to dealers in select geographies throughout the country. We understand the importance that a differentiated product plays in stocking our customers' shelves and take pride in playing a role in helping our customers improve their product lineups. Although we have grown our warehouse capacity in North Carolina, Virginia and Georgia in recent years, increasing the scope of our distribution capabilities,  we continue to seek out dealer partners interested in establishing territorial protection and/or exclusivity agreements. In our view, modernizing our business does not mean abandoning our values and diminishing the services we provide to our customers.
In addition to our private brands, we are a long-time distributor of tires from Bridgestone, Continental, Yokohama, and Goodyear, as well as the master distributor for Kenda tires in the Southeastern region. Whether it is truck, passenger, or farm tires you need, a member of our experienced sales team can walk you through our product offerings and devise a delivery strategy tailored to your needs.