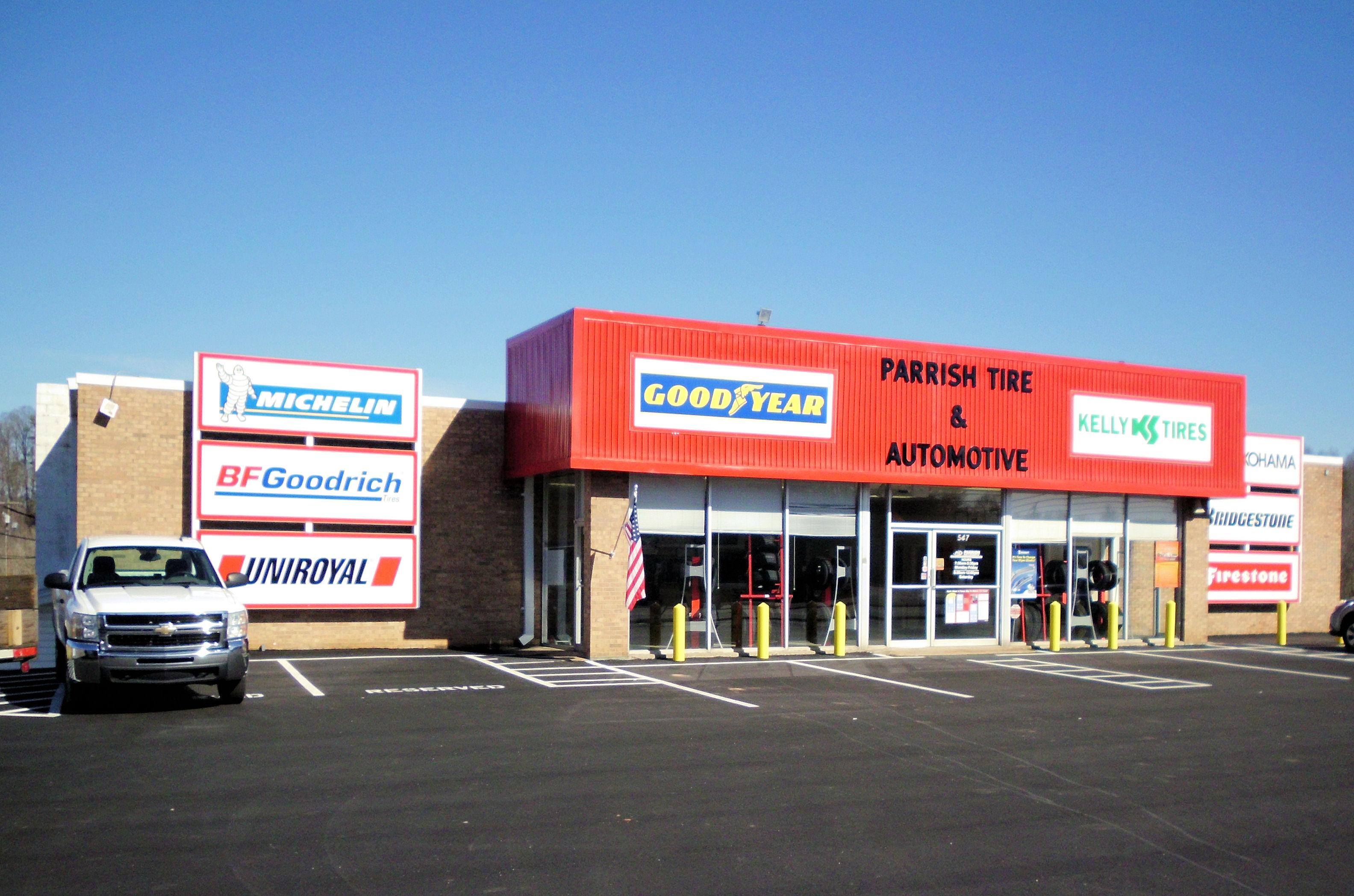 | | | |
| --- | --- | --- |
| Parrish Tire & Automotive | Manager: Tony Anders | |
| 547 Winston Road | (336) 835-0030 | |
| Jonesville, NC 28642 | tanders@parrishtire.com | |
| | | |
| Store Hours: | | |
| Mon-Fri 7:30 AM to 5:30 PM     Sat 7:30 AM to 12:00 PM | | |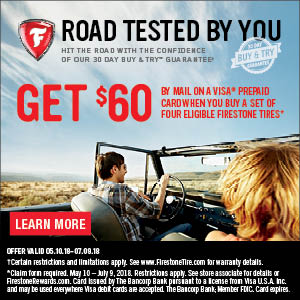 Old name, new location! Parrish Tire & Automotive is proud to announce the opening of its new location in Jonesville, North Carolina. Located just off I-77 at exit 82 and convenient to Jonesville, Elkin, and Boonesville, we are excited to bring our home grown brand of high quality customer service and attention to detail to a new community. With six decades of experience serving customers in Winston-Salem, Mount Airy, Statesville, and Dobson, we look forward to improving the tire buying experience of everyone in Jonesville and the surrounding areas.
Our Biggest Showroom Anywhere! Occupying a former car dealership, our Jonesville store has more space than we could ever possibly use ourselves. As a result, we've dedicated an unprecedented amount of space towards improving our customers' experience in the store. Our new showroom includes a big screen LCD television with satellite, free wireless internet, hot coffee, and comfortable seating. In addition, we have a business center with desktop computer and internet access available for customer use, as well as a play area for the little ones.
We accept appointments! To shorten your wait and increase our ability to serve you, call ahead. By giving us advance notice, our service technicians will be able to review any past work they have done on your vehicle while also gathering whatever parts and tools they may need for your appointment. Additionally, we will give your appointment priority over walk-ins by reserving a service bay for your vehicle in order to have you in and out as quickly as possible.
Attention local businesses! If you are looking for a dependable and convenient partner to help you take care of your fleet of passenger cars and/or light trucks, look no further. We offer corporate rates, priority service, and tire inventory tailored to your needs. We will work with you to ensure that you get the most out of your vehicles.