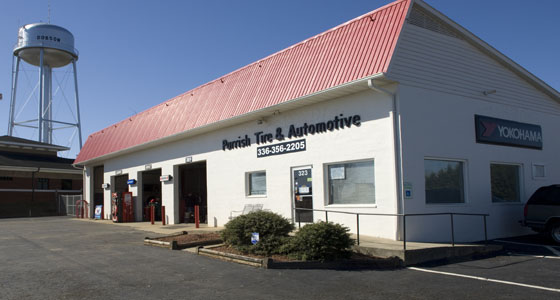 | | | |
| --- | --- | --- |
| Parrish Tire & Automotive | Manager: Brandon Collins | Store Hours |
| 323 North Main Street | (336) 356-2205 | Mon-Fri 7:30 AM to 6:00 PM |
| Dobson, NC 27017 | bcollins@parrishtire.com | |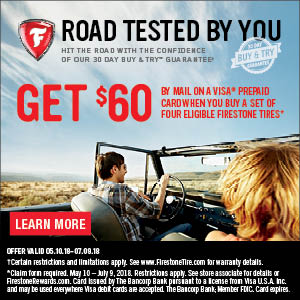 About us. Opened at the request of customers that previously traveled to to our other locations for their tire and automotive needs, the Dobson location is our newest store. Conveniently located on North Main Street, we expect this store to rapidly become THE place to go for tires in Dobson. Located just 40 miles from our Winston-Salem tire warehouse, customers will find an unbeatable array of tire options from a sales staff with the local knowledge to deliver the price and performance you deserve. In addition, Parrish Tire and Automotive offers full-scale automotive maintenance and repair services, making it the one-stop shop in Dobson for all your automotive needs.
We accept appointments! To shorten your wait and increase our ability to serve you, call ahead. By giving us advance notice, our service technicians will be able to review any past work they have done on your vehicle while also gathering whatever parts and tools they may need for your appointment. Additionally, we will give your appointment priority over walk-ins by reserving a service bay for your vehicle in order to have you in and out as quickly as possible.
Attention local businesses! If you are looking for a dependable and convenient partner to help you take care of your fleet of passenger cars and/or light trucks, look no further. We offer corporate rates, priority service, and tire inventory tailored to your needs. We will work with you to ensure that you get the most out of your vehicles.