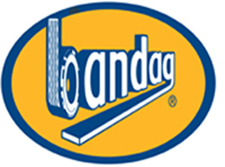 A Bandag franchise dealer since 1954, Parrish Tire's retread services operation is among the oldest and largest in the country. With two ISO 9001:2008 certified retread facilities in Winston-Salem and Charlotte, we provide retread services to a variety of customers, from local customers with a handful of trucks to some of the largest fleets on the east coast. Regardless of size, every fleet is looking to reduce their overall tire cost and we are happy to design a tire program using high quality retreads to fit your needs.
We are committed to lowering your total tire costs by developing and maintaining a comprehensive tire Management program based on your fleet's specific tire needs. We utilize Bandag's BASys technology to provide timely and accurate reports/analysis on both in-service and out-of-service tires, as well as keep track of tire performance and vehicle inspections. Taken together, we use this technology to help you keep a finger on the pulse of your tire program, preventing downtime costs and maximizing productivity by flagging tires before they become a problem.  In addition to helping optimize logistics, BASys provides fleet managers with real-time information that can be used to shape budget decisions and planning.
Benefits of Retreading with Parrish Tire
Quality: All retreads are inspected for quality and consistency. As an ISO 9001:2008 certified manufacturer and a winner of multiple awards for quality from Bandag, we have the manufacturing controls and techniques in place to ensure that you will get the most out of your retreads.
Cost: Retreading results in substantial cost savings over new tires and returns the best value from your casing.
A Team You Can Trust. As a result of Bandag's patented process, high quality tread options, and top of the line equipment, Bandag retreading has been and remains the industry standard. Furthermore, Bandag's strong competitive position coupled with Bridgestone's financial backing ensures that continued research and development will keep Bandag at the forefront of manufacturing technology and retread  quality. As a Bandag franchise dealer, we take pride in delivering all the benefits of this great manufacturing team to our customers.
Retread Process
Staging: Tires are sorted by customer, size, and tread design and entered into the BASys system for tracking and tire history.
Inspection: We inspect each tire using a 7-step visual process and electronic scanning (NDTIIB). Repair needs are marked and checked against each customer's repair specifications.
Shearography: Non-destructive inspection using vacuum, lasers, and cameras. Using the latest in computer technology, our technicians scan the tire from bead to bead and check for trapped air with any problem areas displayed on the computer monitor.
Buffing: A lathe style buffer trues the casing, as tread is removed to provide a precise and consistent amount of undertread. We then texturize the undertread to maximize adhesion and cushion.
Skiving: Injured rubber or frayed and damaged steel is removed.
Repairing: Using the industry's best repair system, our trained technicians repair the crown, sidewall, liner and bead as needed. Repairs are covered under retread warranty.
Cushioning: In order to create a bonding layer between the newly buffed service and the new tread, uncured cushion gum is applied manually or using an extruder, filling skives or repairs as well.
Building: According to each customer's specific needs, a new tread is uniformly applied to the bonding layer to ensure maximum performance.
Enveloping: In order to allow curing to occur in a relaxed state, the retread is placed in a flexible rubber envelope and sealed at the beads (ARC/curing rim).
Curing: Using pressure, temperature, and time, the tread is bonded to casing. Differential pressure cure (DPC) applies even pressure to voids for an even cure.
Final Inspection: Tires are inspected to ensure proper applicaton of Bandag process and all customer requirements have been met. Tires are entered into BASys system and painted.
;