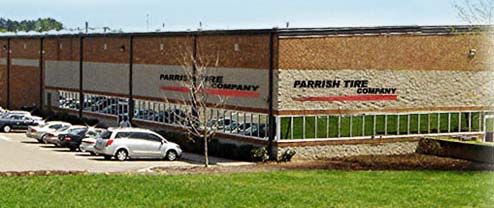 In 1946 J.H "Shorty" Parrish founded Parrish Tire Company as a single location retail and commercial tire store in Winston-Salem, N.C.  Having celebrated our 70th anniversary in 2016, the company remains family owned and operated, with over 300 employees spread throughout North Carolina, Virginia, Georgia, and Ohio.
From Mr. Parrish's first store in downtown Winston-Salem, we have grown to 8 retail stores, 7 commercial truck tire service centers, and 2 Bandag retread plants. In addition, the company's wholesale division operates distribution centers in North Carolina, Virginia, Ohio and Georgia.  Using these distribution centers as delivery hubs, we service customers throughout the eastern and southeastern U.S with regular deliveries and carrier shipments. In addition to domestic business, we service customers throughout the world via our international sales division.
Notwithstanding our growth over the last 70 years, the principles by which we run our business remain unchanged. We treat our customers with respect, our employees like family, and our word as our bond.